The ARENA MAKER employs three elements to provide smooth level performance ground.

   The unique leveling system allows the machine to dig at a pre-determined depth.  Working independently of the ATV it does not follow uneven ground but rather digs to a uniform depth.

   The optional base bar levels the ground beneath the surface eliminating ruts, an important consideration for the health and sustainability of horse's legs.

   The third is the smoothing bar which creates a groove less surface.

  The weight of the machine may be adjusted to individual ground conditions by way of a water tank that is easily filled and emptied.

  All  models include tools for measuring tooth depth and a wrench that fits all bolts on the machine.

   ATV models of the ARENA MAKER pivot on to a wheeled platform so it may be easily pulled away.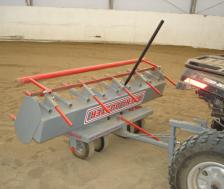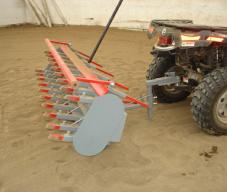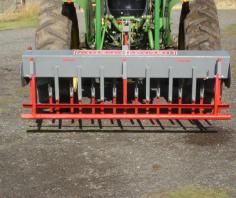 Watch video of the Arena Maker at work at    RHR Arena Maker   on YouTube.